Roll over image to zoom in
Description
Note:  Insert designed for game with external box dimensions of 28.5 x 28.5 x 7.6 cm.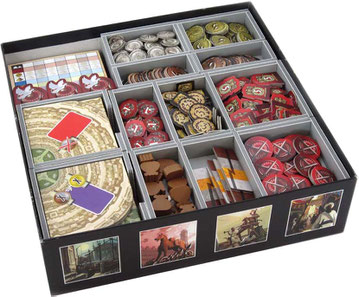 Insert compatible with 7 Wonders®, and has space for the Babel®, Wonder Pack®, Cities®, and Leaders® expansions. The design provides both efficient storage and improved game play. The trays can be utilised during the game, and they greatly aid set-up and clear-away times. The rules and boards act as a lid on top of the trays.
Here you can see the top layer of trays. Note the space left in the top left corner for the score sheets and the diplomacy markers.
---
With the top layer removed you can see the next layer underneath. Here you can see the four card trays, each of which is designed to work with quality card sleeves. We have used FFG sleeves in testing.
---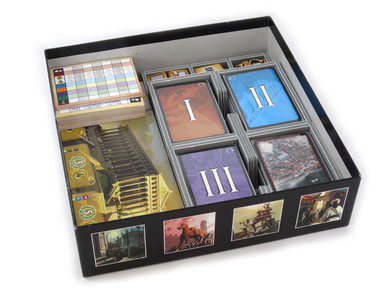 And this is the bottom layer. You can see underneath the score sheets, the wonder boards stacked on top of each other.
---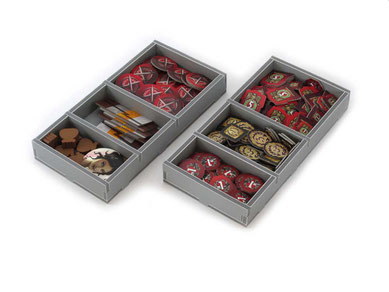 These are the main token trays, all the trays are made to be used during game play.
---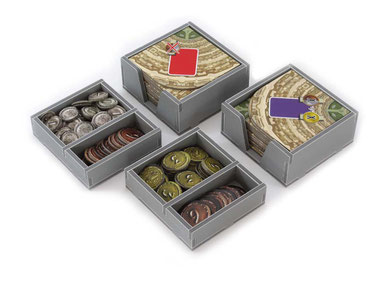 These are the trays for the babel tiles and the coin tokens. Please note that the three blank babel tiles that come with the game need to be removed from the box.
---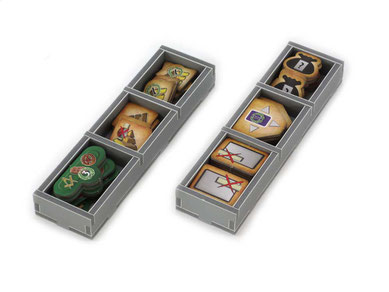 And these are the last of the token trays. These are designed for the small tokens that come with the Babel expansion. 
---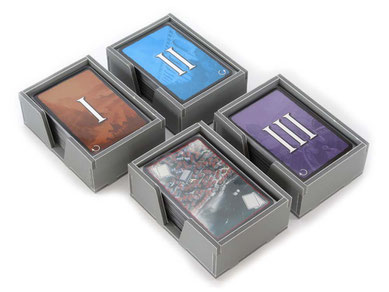 The four card trays are made with easy access slots, and can be used in game to store the three different age decks. There is space for all cards to be sleeved with quality sleeves.
---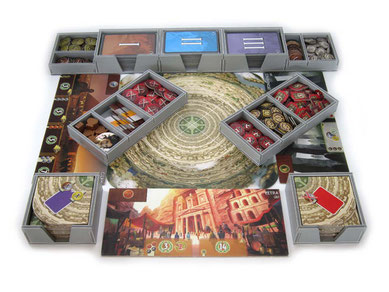 As mentioned above all the trays can be used during the game to organise the components and make access by all players easy. 
---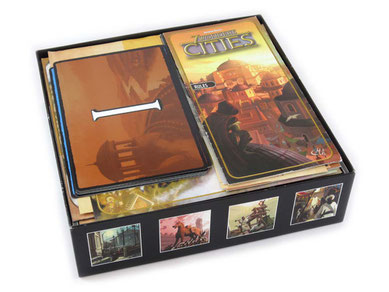 Payment & Security
Your payment information is processed securely. We do not store credit card details nor have access to your credit card information.
What other items do customers buy after viewing this item?